Gutter Cleaning Services Kirkland
Cleaning your gutters may seem like a simple task, but it is a crucial part of maintaining the integrity of your home. Clogged gutters can lead to significant structural issues that require expensive repairs. Performing regular roof gutter cleaning is an easy way to prevent problems and maintain your home's exterior.
Finding a Kirkland gutter cleaning service to unclog your gutters is the safest and most effective way to get the job done. The team at Evergreen Window Cleaning are your local gutter cleaning pros dedicated to getting the job done right the first time.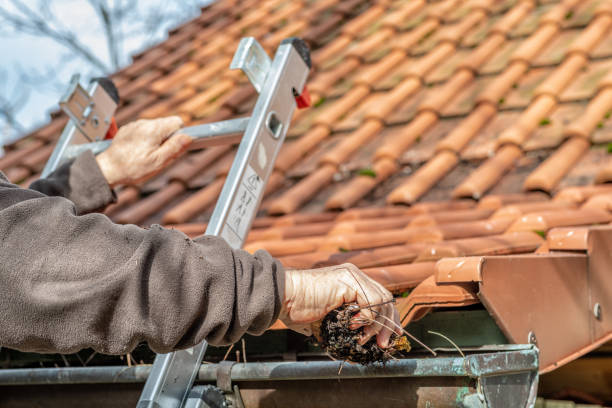 Other Services
Kirkland Exterior Cleaning
Kirkland Gutter Cleaning
Kirkland Roof Cleaning
Kirkland Roof Moss Removal
Kirkland House Washing
Problems You Can Prevent Through Gutter Cleaning
How important is it to clean your gutters? Proper maintenance is the key to extending the lifespan of your gutters and preventing clogs.
Cleaning your gutters can be easy to overlook, but properly maintaining gutters is crucial to avoid potential problems, such as:
Fascia Damage
The fascia on your home is responsible for holding your gutters in place. When your gutters clog, the fascia boards lose their integrity due to rot and mold damage.
Dry Rot
Fungus and decay are common results from overflowing gutters. This can affect several different parts of your home and may require an expensive repair depending on severity. 
Flooded Basement
Your gutters are designed to catch rainwater and redirect it from your home. Clogged gutters cannot catch the rain, meaning that water will collect at the lowest point of your house.
Window Damage
Excess debris and falling water affect the stability of your windows. Gutters redirect water away from the windows to prevent overwhelm, but a clogged gutter is unable to keep water and debris away from your windows.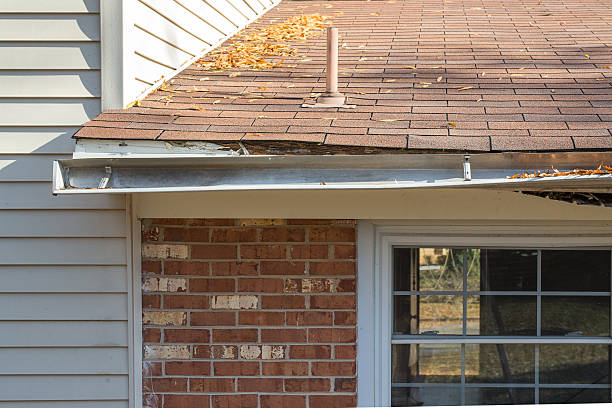 Cleaning your gutters is an easy step that helps to prevent more significant structural problems. Removing excess dirt, insects, and leaves from your gutters protects the physical structure and helps to maintain proper draining.
Professional Gutter Cleaners in Kirkland, WA
Cleaning out the gutters may seem like a simple DIY task, but using an experienced Kirkland gutter cleaning service is highly recommended. A professional gutter cleaning company has the skills and techniques to remove excess debris safely and quickly. 
Evergreen Window Cleaning provides every roof gutter cleaner with state-of-the-art tools and safety measures. Our experts use stabilizers and levels to create a sturdy foundation for ladders on nearly any ground surface. Our gutter cleaning pros use specialized tools to ensure safety during the cleaning process.
 Finding a quality gutter cleaning business saves you time and headache. Instead of worrying about whether or not you have the right tools or enough time, you can leave it to the experts. We have the techniques and tools required to perform and safe and effective gutter clean.
Call For Kirkland Gutter Cleaners!
When you need to unclog your gutters, you need the best Kirkland gutter cleaning service available. Evergreen Window Cleaners dedicate their time and skills to perfecting their techniques. Our goal is to exceed your expectations by offering effective gutter cleanings with a friendly and trusted team.
Unclog your gutters without worrying about the hassle. Call Evergreen Window Cleaning today at 206-401-7557!